Competitive Youth Leagues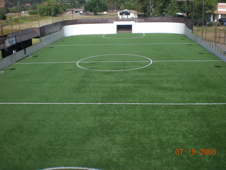 We would like to invite your team to play a season of arena soccer at the North County Soccer Park. Every year after Presidio League clubs have their tryouts we host an eight (8) game season of arena soccer for competitive outdoor youth teams. Now that try-outs are completed, this is the perfect opportunity to prepare for this summer's biggest tournaments.
This year's competitive arena soccer will begin the weekend of December 7-9, 2018. Don't let your competition get ahead of you in preparing for the most important tournaments yet to come! Keep your team(s) strong, prepared, and in shape by playing other San Diego County clubs between April-June. Playing games against other club teams is better than just scrimmaging. All San Diego County soccer clubs are welcome to participate! If coaches have a conflict then substitute coaches or parent coaches are often utilized.
For the past 17 years, the North County Soccer Park (NCSP) has been running Youth Competitive 6v6 Soccer Leagues under Dave Brennan's direction. NCSP gets more competitive teams to play with us by far than the other arena facilities in San Diego County. More than Sportsplex, Folsom, La Mesa, Ecke YMCA, and Peninsula YMCA. NCSP hosts two seasons per year. One, in December after Presidio ends. The other in April after tryouts and State Cup are completed. This is for April 2018.
Every April, after your outdoor Presidio season ends, NCSP host a very popular, fun and competitive 8-game arena soccer league. Last year, we had 88 teams of Boys and Girls U8 to U14 (2004-2010).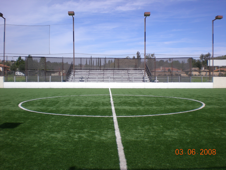 2004-2010 birth year teams accepted
$475.00 per team plus a refundable $80.00 forfeit deposit.
6v6 format (except 2010's who will play 7v7)
8-game season (April – June)
25-minute halves
Fantastic arena 200' x 85' (the largest in the western U.S.)
Teams bracketed by age and entitlement
NCSP works around all outdoor soccer commitments!
Convenient concessions, bathrooms, and parking.
NO $3.00 fee like Sportsplex charges
NO Annual Membership or ID card required.
Do you see your prestigious organization here? Below is a partial listing of Presidio soccer clubs that have played with us at the North County Soccer Park: